When transitioning into new markets, it's sometimes tempting for a brand to reinvent the wheel. But rather than forgetting the strategies that elevated your business to the enviable position it is in today, a back-to-basics approach can prove fruitful.
In this article, we will cover the essential tenets of global marketing strategies and showcase some real-world campaigns which have proved successful for countless international businesses across the years.
Keep reading for our top 6 examples of international marketing strategy done right by some of the biggest brands in the world.
Apple – global thinking, local execution
Apple embodies the concept of acting global, from bespoke marketing campaigns around the world to in-store experiences.
The "Mac Vs PC" campaign variation in Japan was drawn from the concept that direct comparison ads are not the "done thing" in Japan, as they are often considered crude. Instead, Apple devised a more subtle approach, localising the campaign to highlight product attributes less directly.
In China, Apple bucked their avoidance of the colour red in a nod to colour theory. Knowing that the colour red is considered auspicious in China, Apple has featured red packaging during Chinese New Year, associating their brand with luck and fortune. While it is important for Apple to stick to their brand identity, they have also shown willingness to adapt their branding to local markets, avoiding rigid and restrictive brand standardisation in favour of flexible yet controlled localisation, which has helped power their ascent to global recognition.
Red Bull – sponsorship
Alright, we'll give you three guesses. What country was the global energy drink company founded in? While you might guess the US, the UK or even Germany, Red Bull is in fact an Austrian company. Because they do such a good job with their international marketing it's easy to overlook their origins and make assumptions.
Red Bull's most successful marketing tactic is sponsoring extreme sports events. Their events marketing strategy takes them all over the world, giving them opportunities to connect with new fans. The company also benefits from its unique can design, which on launch differed from more traditional can shapes; it has now become so iconic that many of its competitors have copied the shape.
One way your brand can emulate Red Bull's international marketing strategy is by sponsoring or hosting popular live events or conferences in different markets around the world, as bringing people together to educate, inspire or entertain is a universal winning strategy.
Airbnb – user-generated content
Airbnb is now ubiquitous around the world, with high-quality accommodation available in every major city of the world.  The listing company grew out of San Francisco in 2008 and their website now lists 1,500,000+ properties in 34,000+ cities.
It wasn't always this way and a huge amount of marketing investment has helped to grow the disruptive startup. However, when faced with international lockdowns, Airbnb had to flex its creative muscles in a different direction to sustain growth. Their latest video marketing campaign "Made possible by hosts" continues to grow its international footing. See some of the videos here.
The campaign was intended to reconnect its community of hosts and guests in the aftermath of the global pandemic. In Airbnb's own words the campaign was intended to showcase "the magical experiences that hosts bring to guests". The campaign is made up of videos and photographs submitted by Airbnb guests, which aims to replicate the "sense of nostalgia" people feel when travelling.
Since the conception of the campaign more than 3 million people have created user-generated content or engaged with the campaign
This strategy can extend to almost any product, so why not consider inviting your customers to share video or images of themselves using your product and feature it in your marketing campaigns? It's an organic way to localise content to the region and an authentic message to share with your target audience.
Domino's – product adaptation through localisation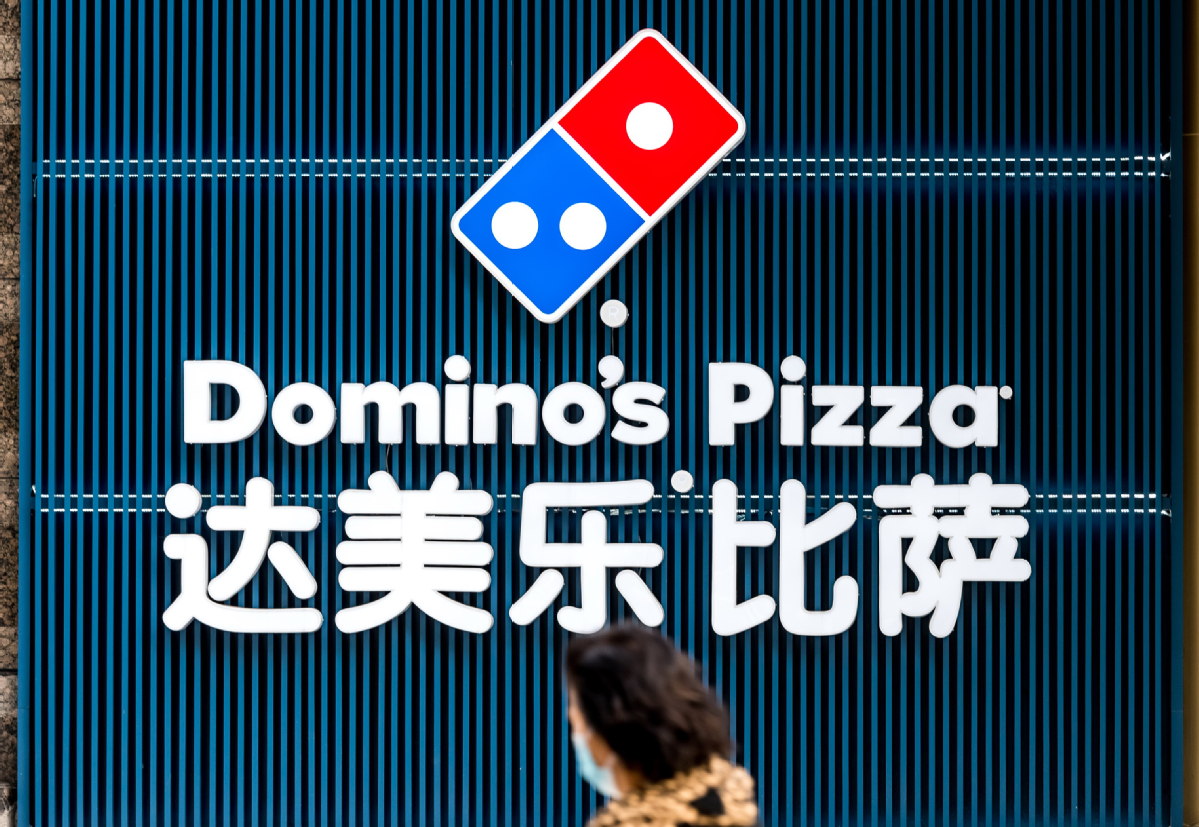 Domino's has made it a priority to localise their menu in all the markets they operate in. This has enabled them to generate international awareness and appreciation for their pizza.
Domino's CEO puts it like this: "The joy of pizza is that bread, sauce, and cheese works fundamentally everywhere, except maybe China, where dairy wasn't a big part of their diet until lately.
"And it's easy to just change toppings market to market. In Asia, it's seafood and fish. It's curry in India. But half the toppings are standardized around the world."
Domino's takes the effort to understand the cultural preferences in each market it operates in, which enables the brand to build an audience wherever they plant their flag.
How can you reproduce Domino's international marketing strategy? It will depend on your industry, but one method could include adapting your product slightly for local tastes, whether you sell food or software packages. Look at the core demands of the audience and standardise those – perhaps remaining flexible, adaptable and agile on some other features or pricing strategies to fit in locally.
Innocent Drinks – consistent brand voice
Innocent Drinks, founded in the UK, is the leading smoothie company in the country. It has earned this position through its focus on delicious drinks, a clear brand mission and a bubbly, quirky tone of voice.
Innocent has now expanded to 15 countries throughout Europe. However, despite being translated into many different languages its tone of voice and branding remains consistent. Rapid global expansion can often mean an international business makes compromises and overlooks brand consistency in favour of growth. Innocent has managed however to maintain its unique voice, which so appeals to its audience.
It's the approachability and friendliness of Innocent Drinks which has won their brand-loyal fans around the world. This is a purely stylistic communications strategy that is easily transferable to new markets and other sectors – if sometimes challenging to translate as each country has its quirks and knowing these is the key to that connection and authenticity.
Coca Cola – charity and community
Coca Cola is famous for its international appeal. But how is such a seemingly ordinary drink so ubiquitous from Argentina to Zimbabwe? The company is also well known for its recognisable international marketing campaigns. Coca Cola builds a loyal audience through local community initiatives in its many markets across the globe. The fizzy drink company invests heavily in community programmes and local charity efforts.
In Egypt, Coca Cola has built 650 water taps in the rural Beni Suef; it also sponsors Ramadan meals for children in the Middle East. And in India, the company launched the Support My School initiative which helps to improve facilities at local schools.
Throughout their marketing campaigns, Coca Cola associates its brand with community, good times and happiness. Your brand too can show its commitment to communities by investing in sponsorship or by launching annual fundraising drives in local areas to boost PR and brand equity.
Bring your marketing strategy to life…
Wherever your business is taking its international expansion strategy this year, with the support of professional language translation services, you can implement your marketing strategy with confidence.
Knowing the tactics that have worked for some of the world's biggest brands gives your business an ambitious benchmark to aim towards, knowing the sky is the limit.
Contact us today for a rapid quote or give us a call on 0870 777 7750 to ask us any questions you may have.